Updates getaggt mit nadine schmidt
FILCELEBS SEX + NUDITY in PHILIPPINE CINEMA
SITE UPDATED: June 11, 2021
ADDED COLLECTIONS WITHIN 24 HOURS:

2 Collections (2 New Nudity Review - 1 INSIDE!)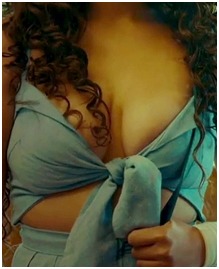 Other Nudity News (Click "Check Out Other News")

WHAT'S BREWING at FILIPINAYS.NET
We now have 2,785+ Collections online. That's 8,190+ Streaming Video Clips. That's 2,550+ Movie Titles in Nudity Film Review. Plus Exclusive Models Videos and 7,450+ HQ Photos. SITE UPDATED (almost every other day). JOIN NOW!!

You can now Switch Currency (Select Currency Below Each Page)

Now serving 7,390+ pictures and 71,755 minutes of video.
* Some exclusive model photos and bts videos were hidden from non-subscribers.



A Reminder:
"WE DON'T HAVE FULL MOVIES HERE"


NUDITY REVIEW: Pinoy Sex Video Fantasies 2005
featuring: Nadine Schmidt

Wanna spend a night with Nadine? Super sexy goddess, Nadine Schmidt (Sinful Nights) wants you to fulfill her wildest, most private fantasies. She wants you to take a dip in the pool of desire with her, and feel the warmth of your body as it rubs up against hers. She wants you to overpower her in the dark. If she's in the right mood, she'll even do a titillating striptease for you. For Nadine, each new day and night promises another sensual, sexual encounter. Nadine Schmidt: Pinoy Sex Video Fantasies is a voyeuristic video for adults that dares to make their wildest dreams come true. Take Nadine to bed. Talk to her. Listen to her. Play with her. Make love to her. Because tonight, Nadine is all yours...

NUDITY HIGHLIGHTS:
Nadine Schmidt
Full Nude: Topless | Huge Breasts | Nipples | Butt | Pseudo Sex

NUDITY RATING: 6.9/10 Stars
Nadine Schmidt's 3rd erotic film. Too bad this was only released in VCD. The video quality isn't that great. But the nudity was quite alright.
Merged two collections into one.