Updates tagged with inah alegre
FILCELEBS NUDITY in PHILIPPINE CINEMA
SITE UPDATED: Sept. 25, 2020
ADDED COLLECTIONS WITHIN 24 HOURS:

2 Collections (Upgrades).
Sorry fell asleep while waiting for files to populate. I'm awake now and will be posting more upgrades a bit laterz.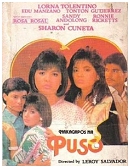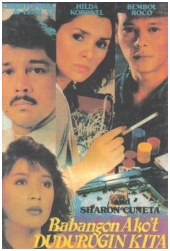 Other Nudity News (Click "Check Out Other News")

WHAT'S BREWING at FILIPINAYS.NET
We now have 2,700 Collections online. That's 7,900+ Streaming Video Clips. That's 2,460+ Movie Titles in Nudity Review. Plus Exclusive Models Videos and 5,900+ HQ Photos. SITE UPDATED (almost every other day). JOIN NOW!!

You can now Switch Currency (Select Currency Below Each Page)


Now serving 5,700+ pictures and 69,747 minutes of video.
* Some exclusive model photos and bts videos were hidden from non-subscribers.


NUDITY REVIEW: Ang Maton At Ang Showgirl 1998
Featuring: Alma Soriano, Inah Alegre and Rita Magdalena


His name is Ben, in charge of the club's security. He's a bouncer who uses his fists to talk for him Her name is Sonia, the club's star attraction. She's a dancer who uses her body to get what she wants. Ben and Sonia have checkered pasts and are looking at a bleak future. To top it off, their present is in shambles as they are on the run from their boss, Valdez. They know too many of his secrets and he wants them silenced preferably forever.


Alma Soriano
Implied Nude: Sex Scene (Bareback) | Bra | Panties | Thong

Inah Alegre
Nude: Brief Topless | Breasts | Nipples

Rita Magdalena
Nude: Topless | Breasts | Nipples | Butt (Thong) | Bra | Panties


NUDITY RATING: 5.9/10 Stars
ADDED: VHS version
NUDITY REVIEW: Isprikitik, Walastik Kung Pumihit 1999 + Otso-Otso Pamela-Mela Wan 2004
featuring: Inah Alegre, Jaboom Twins, Vanessa Del Bianco and Wilma Doesn't

Sorry. No Available Synopsis/Storyline/Plot.

NUDITY HIGHLIGHTS:
Inah Alegre
Sexy: Bikini | Skimpy Dress | Cleavage
Jaboom Twins (Kristine + Katrina Gonzales)
Sexy: Busty Tight Shirt
Vanessa Del Bianco
Sexy: Bikini Top | Skimpy Top | Cleavage
Wilma Doesn't
Sexy: Bikini | Tank Top | Cleavage

NUDITY RATING:
3.9/10 Stars (Isprikitik, Walastik Kung Pumihit 1999)
2.9/10 Stars (Otso-Otso Pamela-Mela Wan 2004)
Double header feature. Films with short sexy scenes or not enough quantity sexy scenes or no nudity at all. Didn't pass our criteria to make it into a full single collection.