Updates tagged with kathryn alejandrino
FILCELEBS NUDITY in PHILIPPINE CINEMA
SITE UPDATED: Nov. 25, 2020
ADDED COLLECTIONS WITHIN 24 HOURS:

1 Collection (1 New Nudity Review).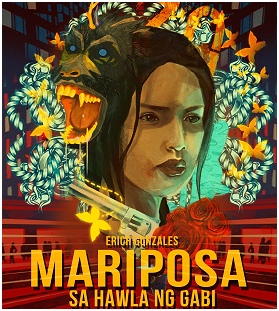 Other Nudity News (Click "Check Out Other News")

WHAT'S BREWING at FILIPINAYS.NET
We now have 2,785+ Collections online. That's 8,190+ Streaming Video Clips. That's 2,550+ Movie Titles in Nudity Film Review. Plus Exclusive Models Videos and 7,450+ HQ Photos. SITE UPDATED (almost every other day). JOIN NOW!!


You can now Switch Currency (Select Currency Below Each Page)



Now serving 7,390+ pictures and 71,755 minutes of video.
* Some exclusive model photos and bts videos were hidden from non-subscribers.

NUDITY REVIEW: Bingoleras 2013 [Embedded English Subtitle - Web]
featuring: Charee Pineda, Eula Valdez, Kathryn Alejandrino, Lisa Dino, Max Eigenmann and Mercedes Cabral


Six single women and a priest's lives intersect when a bingo marathon is launched in their church for the barangay fiesta, turning expectations and relationships upside down and inside out.


NUDITY HIGHLIGHTS:

Charee Pineda
Implied Nude: Sex Scene (Covered) | Sideboob | Bare Shoulders | Skimpy Tank Top (Bra) | Cleavage

Eula Valdez + Lisa Dino + Max Eigenmann
Implied Nude: Topless (Blanket Covered) | Bareback | Cleavage

Mercedes Cabral + Kathryn Alejandrino
Sexy: Busty Tank Tops (Pokies) | Cleavage


NUDITY RATING: 5.2/10 Stars
No actual nudity. Just bare shoulders from Charee Pineda and some dude was going down on her but she's fully covered by blanket. Lisa Dino topless lying in bed but only showing her bareback. Threesome lesbo tease between Eula Valdes, Lisa Dino and Max Eigenmann still covered by blanket. Lastly, busty and slight pokies from Mercedes Cabral Close but no cigar!