Updates tagged with kristine gonzales
FILCELEBS NUDITY in PHILIPPINE CINEMA
SITE UPDATED: Sept. 25, 2020
ADDED COLLECTIONS WITHIN 24 HOURS:

2 Collections (Upgrades).
Sorry fell asleep while waiting for files to populate. I'm awake now and will be posting more upgrades a bit laterz.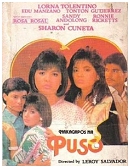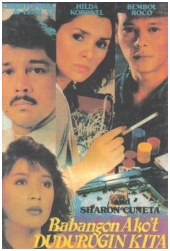 Other Nudity News (Click "Check Out Other News")

WHAT'S BREWING at FILIPINAYS.NET
We now have 2,700 Collections online. That's 7,900+ Streaming Video Clips. That's 2,460+ Movie Titles in Nudity Review. Plus Exclusive Models Videos and 5,900+ HQ Photos. SITE UPDATED (almost every other day). JOIN NOW!!

You can now Switch Currency (Select Currency Below Each Page)


Now serving 5,700+ pictures and 69,747 minutes of video.
* Some exclusive model photos and bts videos were hidden from non-subscribers.


NUDITY REVIEW: Isprikitik, Walastik Kung Pumihit 1999 + Otso-Otso Pamela-Mela Wan 2004
featuring: Inah Alegre, Jaboom Twins, Vanessa Del Bianco and Wilma Doesn't

Sorry. No Available Synopsis/Storyline/Plot.

NUDITY HIGHLIGHTS:
Inah Alegre
Sexy: Bikini | Skimpy Dress | Cleavage
Jaboom Twins (Kristine + Katrina Gonzales)
Sexy: Busty Tight Shirt
Vanessa Del Bianco
Sexy: Bikini Top | Skimpy Top | Cleavage
Wilma Doesn't
Sexy: Bikini | Tank Top | Cleavage

NUDITY RATING:
3.9/10 Stars (Isprikitik, Walastik Kung Pumihit 1999)
2.9/10 Stars (Otso-Otso Pamela-Mela Wan 2004)
Double header feature. Films with short sexy scenes or not enough quantity sexy scenes or no nudity at all. Didn't pass our criteria to make it into a full single collection.