Updates tagged with michelle ann lopez
FILCELEBS SEX + NUDITY in PHILIPPINE CINEMA
SITE UPDATED: June 11, 2021
ADDED COLLECTIONS WITHIN 24 HOURS:

2 Collections (2 New Nudity Review - 1 INSIDE!)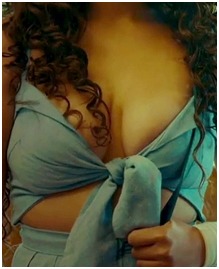 Other Nudity News (Click "Check Out Other News")

WHAT'S BREWING at FILIPINAYS.NET
We now have 2,785+ Collections online. That's 8,190+ Streaming Video Clips. That's 2,550+ Movie Titles in Nudity Film Review. Plus Exclusive Models Videos and 7,450+ HQ Photos. SITE UPDATED (almost every other day). JOIN NOW!!

You can now Switch Currency (Select Currency Below Each Page)

Now serving 7,390+ pictures and 71,755 minutes of video.
* Some exclusive model photos and bts videos were hidden from non-subscribers.



A Reminder:
"WE DON'T HAVE FULL MOVIES HERE"


NUDITY REVIEW: Andres Manabit (Angkan Ng Matatapang) 1992 [Web]
featuring: Mia Prats


A simple man wants nothing more than to keep the esteem that goes with his badge. So one day when he gets in the way of an illegal logger, his loyalty to his profession is put to the test.


NUDITY HIGHLIGHTS:

Mia Prats
Implied Nude: Topless (Bareback) | Sex Scene (Covered) | Busty Tops | Upskirt (Panty) | Cleavage


NUDITY RATING: 4.9/10 Stars
Found a better version.