Updates tagged with zandra summer
FILCELEBS NUDITY in PHILIPPINE CINEMA
SITE UPDATED: Nov. 25, 2020
ADDED COLLECTIONS WITHIN 24 HOURS:

1 Collection (1 New Nudity Review).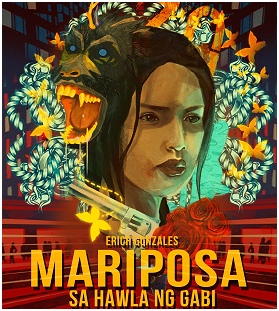 Other Nudity News (Click "Check Out Other News")

WHAT'S BREWING at FILIPINAYS.NET
We now have 2,785+ Collections online. That's 8,190+ Streaming Video Clips. That's 2,550+ Movie Titles in Nudity Film Review. Plus Exclusive Models Videos and 7,450+ HQ Photos. SITE UPDATED (almost every other day). JOIN NOW!!


You can now Switch Currency (Select Currency Below Each Page)



Now serving 7,390+ pictures and 71,755 minutes of video.
* Some exclusive model photos and bts videos were hidden from non-subscribers.

NUDITY REVIEW: Loving Emily 2020 Episode 4-5-6 [Web Series - Embedded English Subtitles]
featuring: Claire Ruiz, Iza Calzado and Sandra Summers (aka Zandra Summer)


Emily is a woman in her early 40s who finds out that her husband has been having an affair. She meets Vince, a man in his 20s and the next thing she knows, she is in a hotel room with him having a one-night stand. Now Emily finds herself in an unexpected crossroad - to stay miserable where she is or to be brave and choose the uncertain future.


NUDITY HIGHLIGHTS:

Iza Calzado
Nude: Sex Scenes (Topless) | Breasts | Sideboobs | Butt? | Swimsuit(s) | Negligee

Claire Ruiz
Sexy: Bikini (Camletoe) | Cleavage

Sandra Summers
Sexy: Brief Bra | Cleavage


NUDITY RATING: 7.2/10 Stars
Another episode that Iza Calzado showing us her breasts minus the nipples. Anyway, still hot. Loving the brief scene where Epi Quizon was grinder her from behind. Even without the nipples, Excellent excellent sex scenes.